Your surfing playlist
If what you're looking for is a surfing playlist to get motivated before riding a wave or for  post-surfi time, get your headphones on and listen!
The feeling of going into the see is unique, isnt it? You suddenly feel as if all your senses connect each other to flow with the all greatness that surrounds us. You feel the hug of the ocean's immensity with each wave. Pure adrenaline.
The ideal playlist to boost these feelings, is that which has big themes for before and after surfing. The pre-surf time is full of nerves and impatience, the expectation of catching the perfect wave invades any thoughts… although, sometimes, the waves take so long to arrive that it is possible to jot down your shopping list in the mean time. Well, once you have finished your session and have your heart racing, the best way to finish the day is with a hot shower with candles and bit of yoga.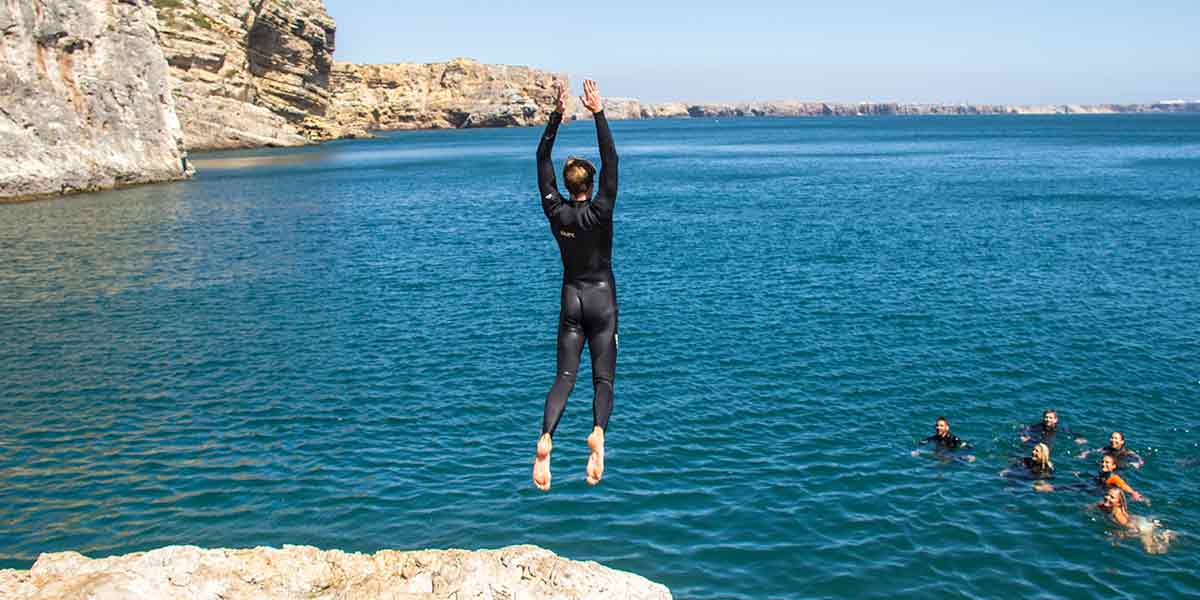 Our camp is a surfer's paradise, we have surf lessons for all levels and you can combine ithem with activities such as yoga lessons, skating, volleyball or snorkeling. You can also discover the wild and beautiful side of the nature of the Portuguese Algarve with the hiking routes along the Sagres cliffs. Endless beaches and small coves combine so that all surfers find their perfect place in the south of Portugal.
Our camp is located just in the middle of the best beaches for surfing, so you can book your accommodation now, or just the surf lessons if you prefer. At the moment, while you decide who is going to come with you to the camp, you can listen to this surfing playlist to see how great this summer is going to be.