Holidays at Wavy, a surf camp in Portugal
To live the summer of your dreams you have to come to our surf camp in Portugal, no matter what. Whether you want to learn how to surf, or you already have some surfing skills, our camp is customized for you. Come and discover the most incredible experience in the Portuguese Algarve.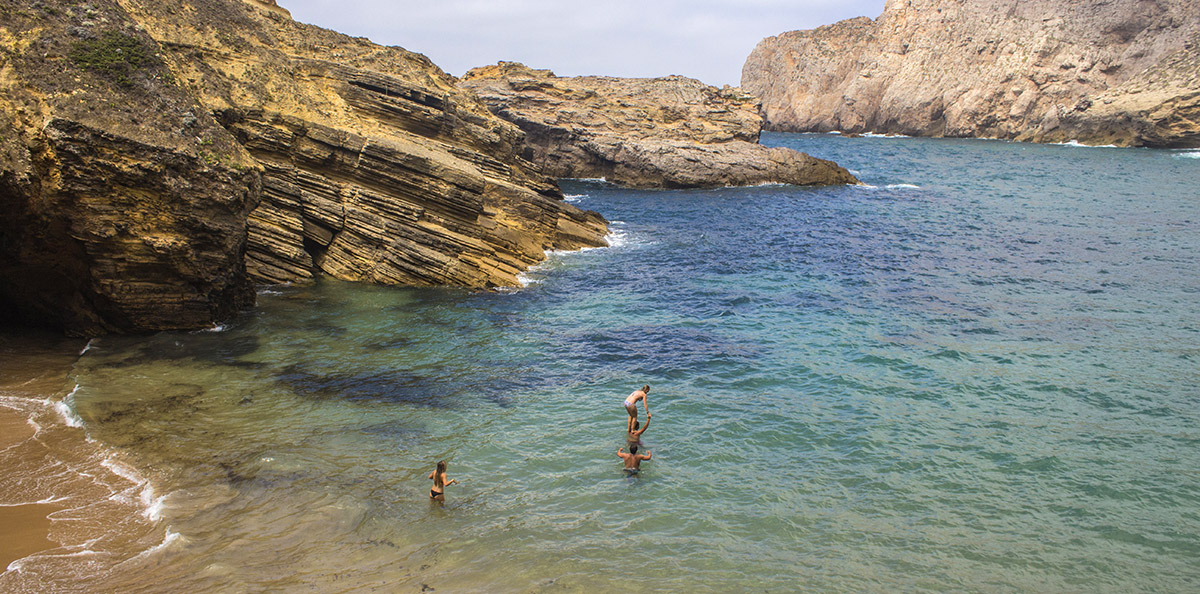 Our Surf Camp in Portugal

If you are at home thinking about what to do with your life this summer, don't give it too much thought and call to Wavy Surf Camp, because we'll tell you what are you going to do this summer and you're going to love it. The first thing you have to do is get hold of your sunglasses and sun protection, our surf camp in Portugal is right among the best beaches of the Algarve, so you are going to get so much sun – you'll end up full of vitamin D and with a bronzed tan like David Hasselhoff in "Baywatch".
Wavy Surf Camp is much more than a surf camp. We are a surf camp in Portugal where you'll meet people who become close friends right away, because besides the surf lessons what we offer is good vibes (and bad jokes). Laughter is the "good morning" and "good night" of Wavy Surf Camp. But don't worry, you have full board with your accommodation in our surf camp. Do not panic: you will eat very well.
This is your moment : you deserve it. So let´s go, grab hold of your notebook and mark on your calendar your holiday dates at our surf camp in Portugal.
Stop thinking about it and turn that summer that you have been dreaming of for so long into reality. Surfing, relaxation, beaches, good times, adventures and getting away from it all…All of this and much more at Wavy Surf camp!
BOOK NOW