Surf movies to fall in love with surfing
Surfing movies – Whether you want to immerse yourself in the surfing world, or you are annoyed because you don't have time to go surfing this weekend, take a look at some of these five movies and get the popcorn popping.
[/vc_column_text][/vc_column][/vc_row]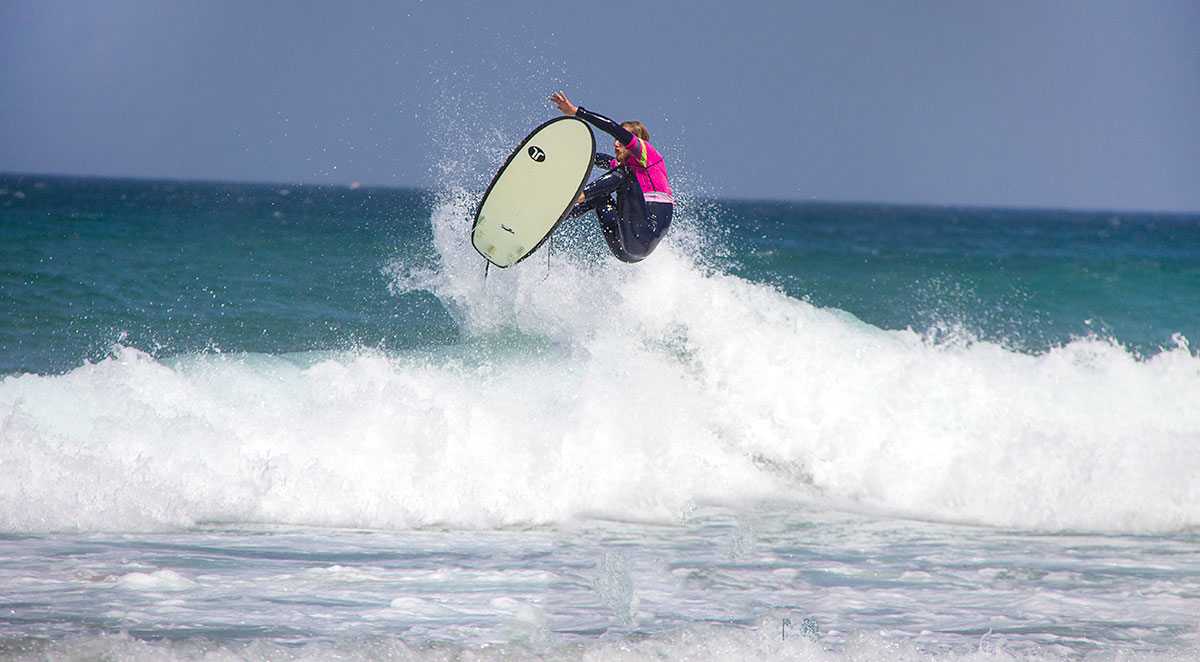 From the seventies on, you can choose a lot of films, some of them better than others, but at least, the scenery never lets you down. Here you have the top five:

Admit it, you also want to be Bodhi (Patrick Swayze). All those that have seen this movie want to be surfers, that much is true. The story is about an FBI agent (Keanu Reeves), who infiltrates a surf gang to capture one of the robbers. In the movie Keanu learns how to surf, next time please come to Wavy Surf camp and learn how to surf with our surf school in Sagres!
It is a real story based in the beginnings of a Californian surfer, Jay Moriarity, who at the 15 years old starts to train with the legend Frosty Hesson (played by Gerard Butler) to catch the biggest waves of the world, the Mavericks.
You will want to live in Australia when you see the wonderful landscapes, though the incredible beaches of the Algarve are as good as Australia to surf. The plot is based on the real story of two brothers that revolutionized the world of surfing in the seventies. Very interesting in terms of knowing the beginning of the surf industry.
The main theme of the legendary film of Coppola is not surfing, but the Vietnam War. However, the scene of Colonel "Charlie don´t surf" Kilgore looking for a safe beach to let his soldiers go surfing, is an authentic movie leyend.
We already know that there some movies left out and at the same time others are perhaps unnecessary, but the main idea is for you to get to know the surfer life a little better so that when you come to our Surf camp you will enjoy it to the fullest. Book your place now and live out your favourite scene!