Holidays in Portugal: surf paradise
If you are looking to spend your holidays in Portugal, then you have to come to Wavy Surf Camp. At our surf camp, everything is about good vibes and laughs. You won't have time to get bored!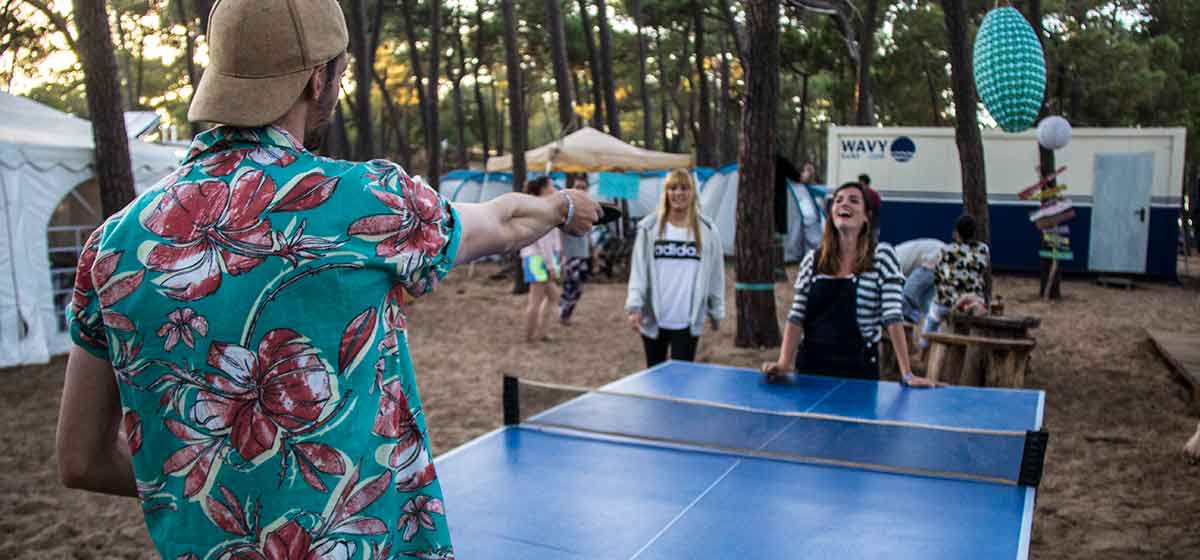 This summer, you already have a plan. Yes, some holidays in Portugal are waiting for you in our surf camp in the south of the Algarve. Here, you will find the perfect mix: nature in its pure state, wonderful people and a lot of surfing. Waking up with the Atlantic breeze is a pleasure that you can feel from your tent, which you will find so warm and cosy, because we want to make you feel at home.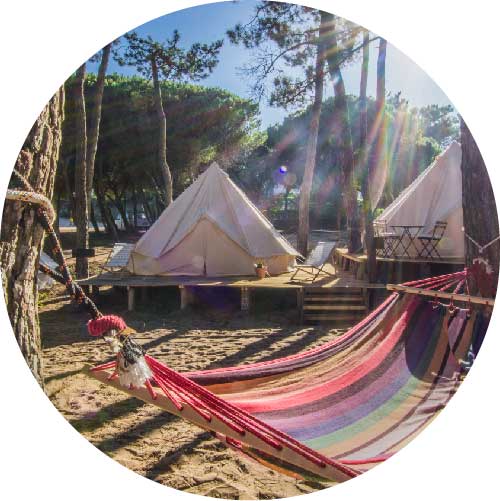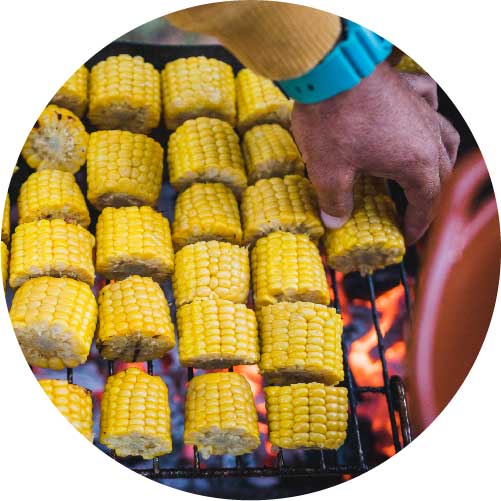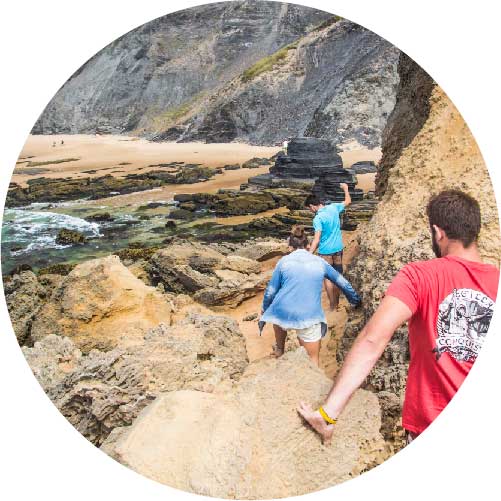 Our tents are very spacious and have all the comforts necessary for a good rest. They are decked out with wooden floors, an entrance carpet, a matress base, visco-elastic mattresses, fresh mattress sheets and bedside tables. As well as these, you'll have an electric light and a socket to charge your electronic devices. You will also be able to enjoy a healthy and balanced menu – so tasty! Also, you can choose between different options, such as traditional, vegetarian or vegan food. Whatever you choose, you can't go wrong, because everything is delicious!
At Wavy Surf Camp you will have some nice holidays in Portugal to learn how to surf. We are located in the middle of some beaches, all of them suited to different levels, so you will learn on beaches where the natural surroundings will help you to learn how to surf. You don't have to worry about anything, as our surf instructors are qualified and have a lot of experience.


You can also enjoy your holidays in Portugal with your friends, we take care of organizing your surf trip in group. You just have to send us an email at info@wavysurfcamp.com and our colleagues we will help you with everything you need Let´s go!