5 surfers you should know
This month you have asked us to write about the culture of surfing and that is why we have made a brief summary of five surfers who, for one reason or another, have been a reference in the history of surfing.
Rob Machado: Rob has won several of the most prestigious surfing competitions, including the Hawaii Pipeline Masters (Triple Crown of Surf) and the US Surf Open. However, it is not only for this reason that this surfer has become a legend. His surfing style is unique and has set a trend. As a result, people call their way of surfing "Rob Machado's style." Since leaving the world surf circuit ASP World Tour in 2001 he has continued to be an example to follow in the world of surfing. His videos and photographs are followed and admired by his audience. Also, he has created plans and campaigns to provide drinking water throughout the world, especially in some countries such as Indonesia. Machado is considered Soul Surfer for his lifestyle and for his way of surfing. Furthermore, he has done some work with the musician and also a surfer, Jack Johnson. He has appeared in some films as an actor like "The Drifter" in which he is the main charachter, or Pipe (with other professional surfers). He also appears in the animated film Crazy about Surfing with Kelly Slater.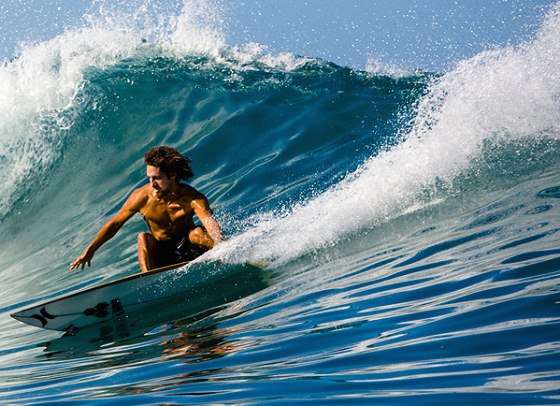 Gerry Lopez :Gerry López was born in Hawaii, in the cradle of surfing. Surfer and occasional movie actor. He was junior surfing champion of the state of Hawaii at the young age of 14. Gerry has been one of the professional surfing pioneers and became the king of the famous North Shore Pipeline wave on Oahu. Gerry was a revolutionary of the short board. During the 1970s he began to participate in cinema, having some roles in films such as The Big Wednesday or Conan the Barbarian. In 2001 he moved with his family to Bend, Oregon (United States), where he continues to shape boards and practise snowboarding.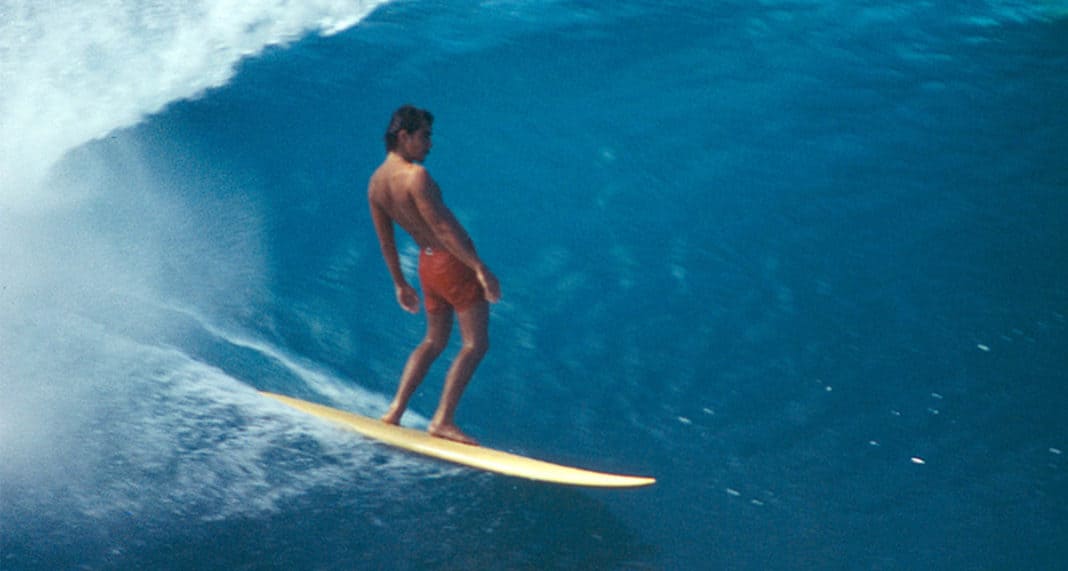 Tom Curren: Tom began surfing at age 6, influenced by his father Pat Curren. At the age of 14 he won two North American championships and the 1980 World Junior Championship. Shortly before making the jump to the professional circuit, Tom signed a contract with one of the biggest surf companies in the world, the Australian Rip Curl, for $ 40,000. A record for an amateur surfer. Curren's first title came in 1985 after winning an epic and still remembered semifinal of the Rip Curl Pro against Mark Occhilupo. With this surfing world championship, Tom became the first American surfer to claim world champion since the circuit was renamed ASP World Tour. Tom lost interest in competing professionally and internationally at the end of the 80s and began an exploration of the surf he called "The Search". This initiative took so much fame that Ripc Curl named a circuit test: WCT, Rip Curl Search. In 1990 Tom returned to professional surfing and surprised everyone by winning his third world title again.Tom Curren did important records on the ASP World Tour.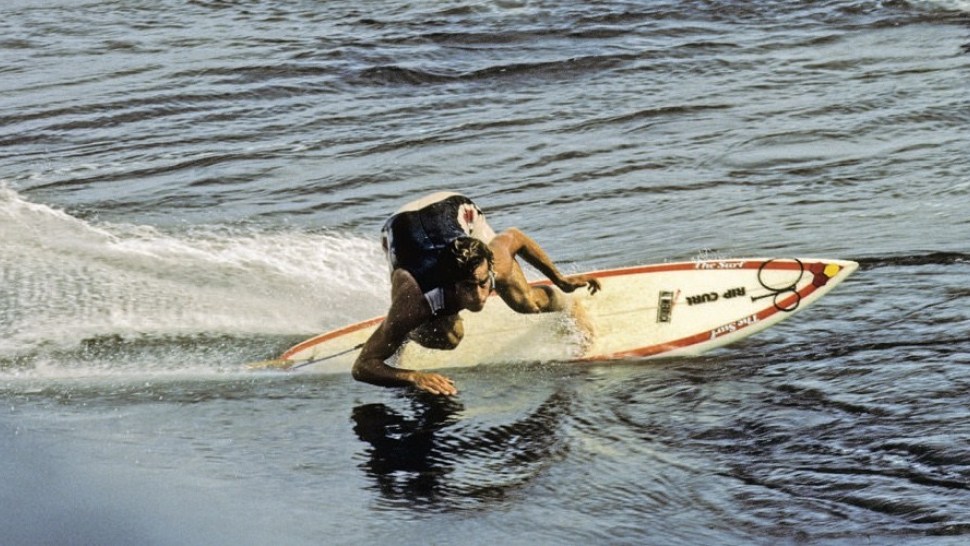 Stephanie Gilmore:

Stephanie, born in Australia, started surfing at age 10. In 2010, she was included in the Surf Hall of Fame. Therefore, becoming the youngest to achieve it at age 22. She has won the ASP World Tour seven times. For that reason, she is an icon of surfing. Also she has demonstrated a huge strength determination. Gilmore has constantly demonstrated her strength as a professional surfer, overcoming obstacles constantly. In 2010, he signed a $ 5 million contract with Quiksilver. On December 27 of that year, she was attacked by a man with an iron bar and broke her wrist, but that did not stop her from breaking records later.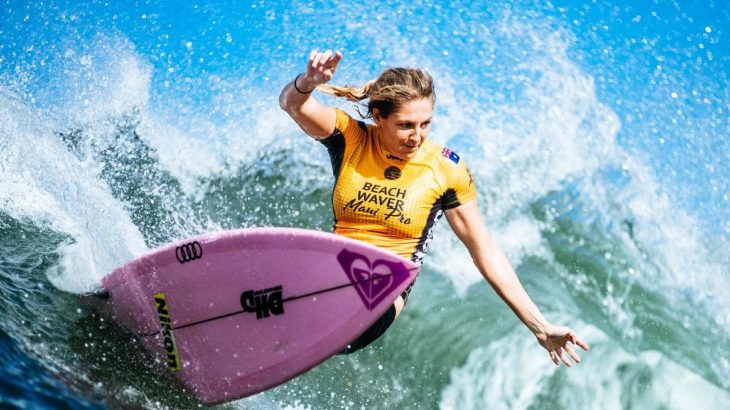 Kelly Slater:

The famous Kelly Slater, you can hear his name even in places where people do not surf. Kelly is from US and has won the world championship eleven times. Such a record! He is the youngest (20 years old) and the oldest (39) to win a world surfing championship. In addition to competing in the ASP World Tour, Slater has participated in the X-Games. Since 1990, Slater has been the image of surf giant Quiksilver. Slater starred in eight episodes of the famous television series Baywatch, in the early 90's. He also appeared in an episode of the reality show The Girls Next Door, and his image appears in many surf movies throughout his professional career. In the late 90s, Slater, along with some friends and his partner Rob Machado and Peter King, formed a band called The Surfers. In addition to this he has released several books. Slater has become the founder and spokesperson for prevention and association against suicide. Kelly is focused on taking care of the oceans and protecting the reefs in California through its relationship with Reef Check. Slater is also on the Board of Counselors of "The Ocean conservation Organization Sea Shepherd Conservation Society."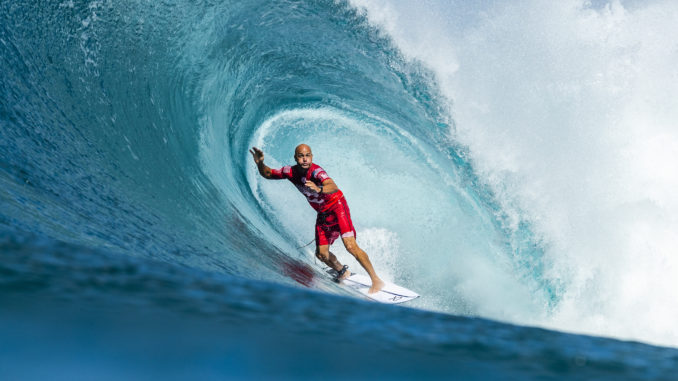 Posted on
6 September, 2019