Surf in Portugal is equal to Wavy Surf Camp
Would you like to learn how to surf in Portugal? If you have answered yes, then keep reading. If you have answered no, keep reading as well, you'll change your opinion in
3… 2… 1…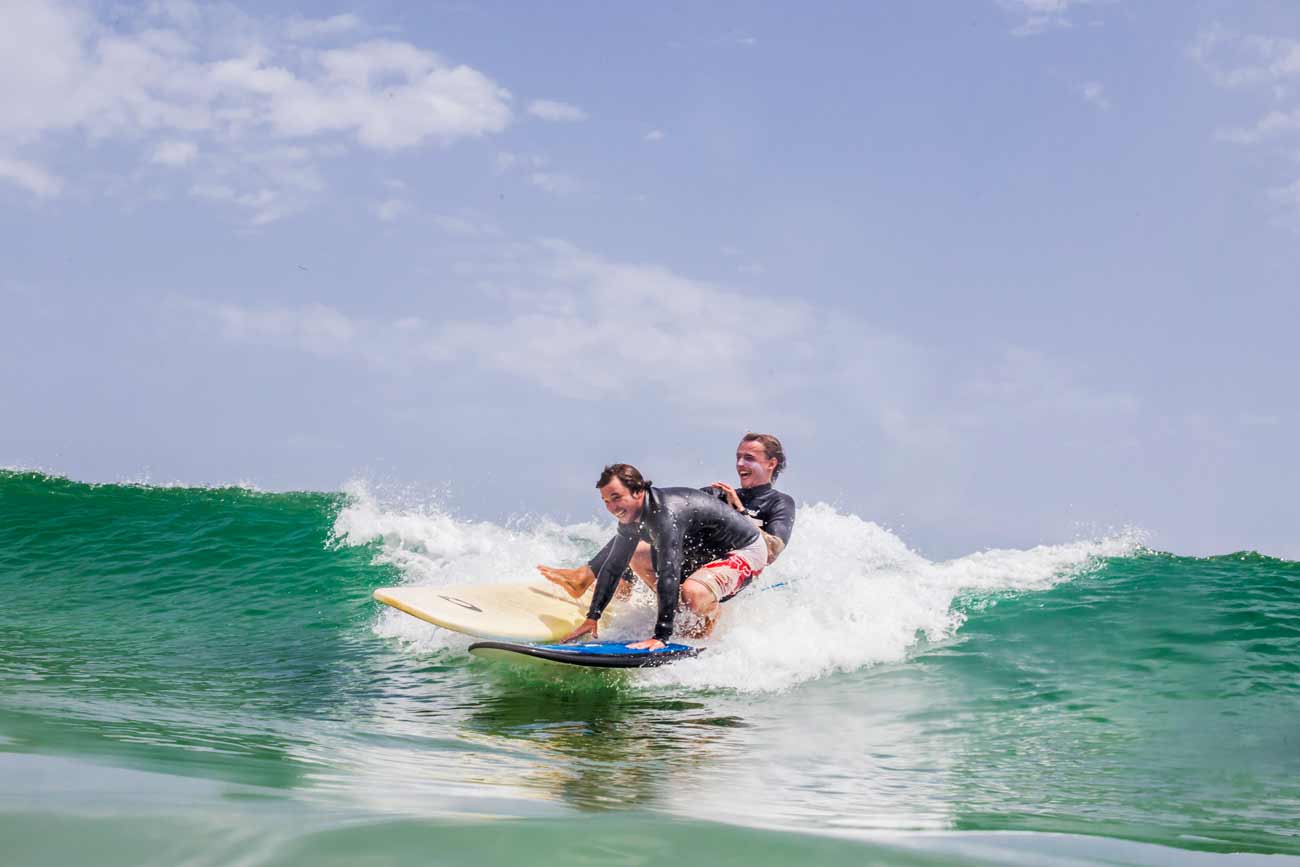 If you dream of being a beach-haired surfer riding the ocean waves, like the long-lost great-grandson of Poseidon, then you have to come to Wavy Surf Camp in Portugal to learn how to surf. The most beautiful and secret beaches of the Algarve are waiting for you with small waves to start off, and with bigger waves to boast about when you find the rhythm. Our surf camp is located among the best beaches to learn this wonderful sport and lifestyle
Surf in Portugal is a good choice for all levels. There are some beaches where currents and winds are more docile, creating the perfect space to start surfing. There are also wilder shores where only the most experienced surfers can surf, but this is nice too, because you can observe them from the beach to note all their technique details and their flow.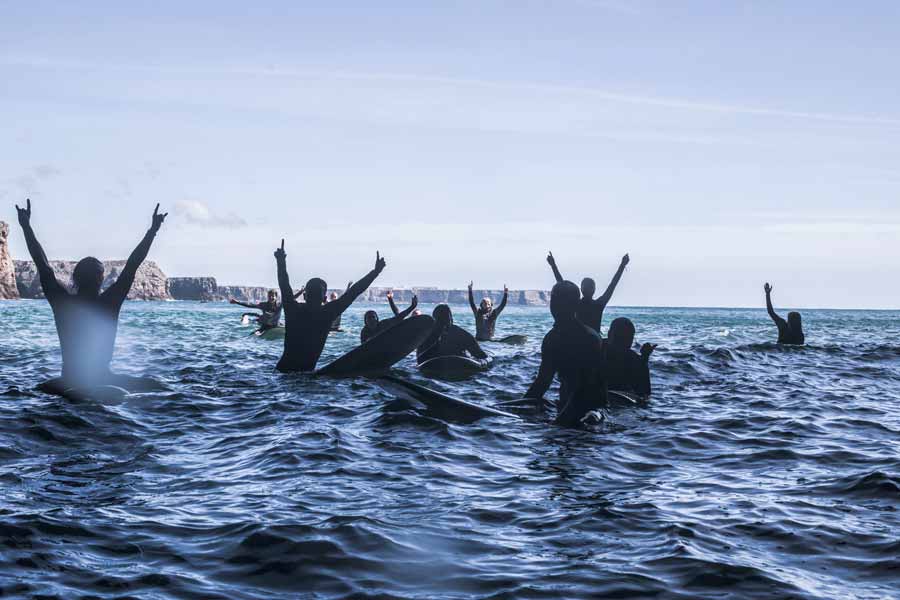 Sunsets of lively fire, pure nature, shoreline bars…Portugal is a European surfing paradise. Nice, quiet villages like Sagres, where Wavy Surf Camp is located, are going to receive you as if your name were "João". At our surf camp you will make new friends, all from different parts of the world and different cultures, and you'll learn to say "hello" in at least 5 languages. As you can see, surfing in Portugal is much more than catching waves off beautiful beaches of golden sand: to come to the south of the Algarve in summer is to live out a film like those that you cannot stop watching.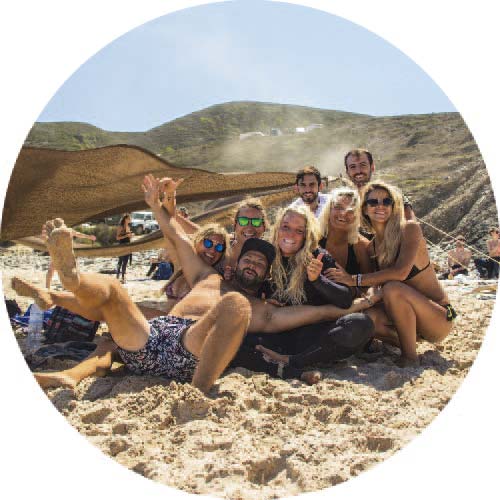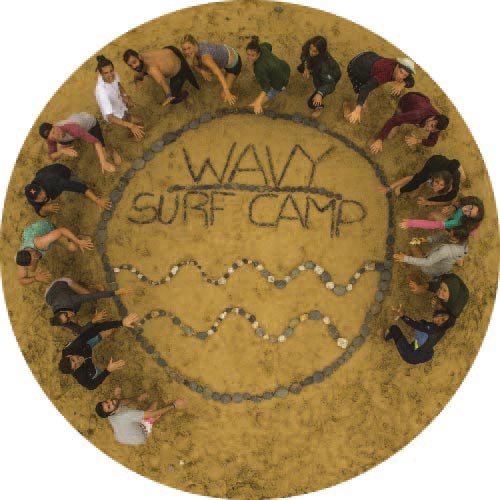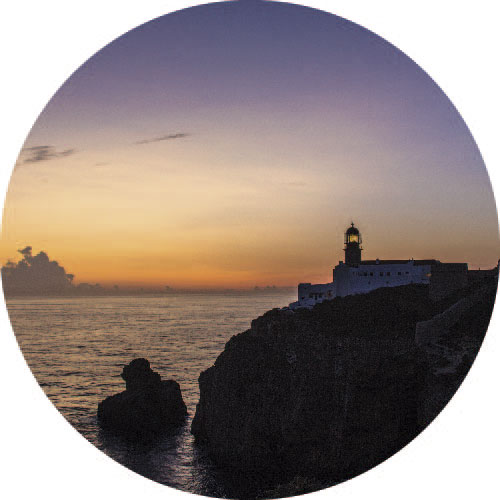 Surfing or accommodation and surfing, as you prefer and when you prefer. At Wavy Surf Camp we offer made-to-measure holidays. You can consult our prices on our website, where you will find also all the activities that we have at our camp. Yoga, skating, kayak trips, volleyball… we are much more than a surf camp in Portugal, we are Wavy Surf Camp!
BOOK NOW