Holidays in Sagres: what to see and where to go.
Holidays in Sagres. This summer will be your summer. Live with Wavy Surf Camp an unforgettable holidays in Sagres.
Let´s go! The south of the Portuguese Algarve is waiting for you full of sunny days, beaches and surf.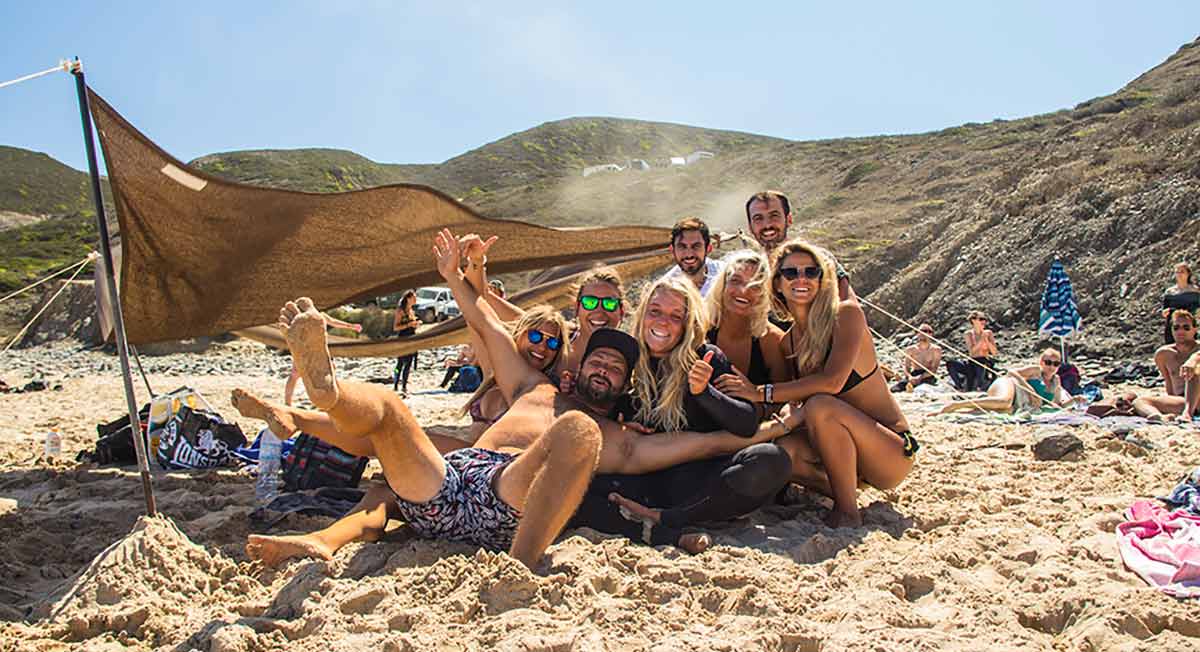 The Algarve south of Portugal is usually a very popoular destination in summer, but we have not written this article to show you the usual side of this country, but to show you really what is the coolest things about it.

Sagres is an small town, without tourists and surrounded by cliffs that will leave you open-mouthed for half an hour. It is a little town but you will be astonished with the amount of things that you can do in your holidays in Sagres. It is impossible to get bored. You can start by visiting the Sagres fortress, where a path of one and half kilometers of exuberant nature awaits you. Later, you can go as far as the Saint Vincent Cape, the end of the world, or that is what was thought until the fourteenth century. You cannot finish your holidays in Sagres  without letting your hair get messed up above this wonderful cliff.
The list of activities is long, but you have to do the challenging hiking routes of this area no matter what. You will discover on the way remote beaches of wonderful nature, perfect for surfing, the main activity of Sagres. The waves that raise up from the heart of the Atlantic are simply incredible. Furthermore, given its location, the westernmost cape of the Algarve, you can also find beaches more protected from the waves, perfect for beginners. Our surf camp is strategically located so that as you can reach the best beaches in just a few minutes.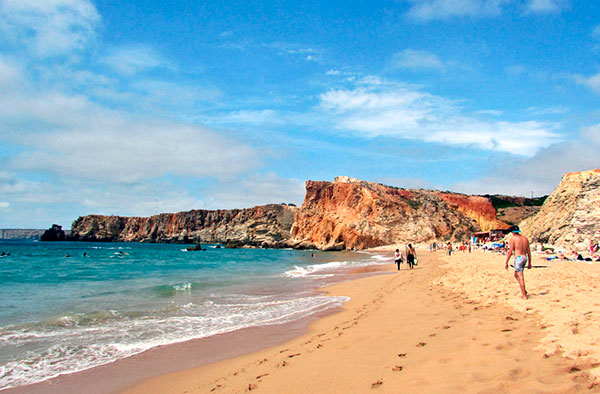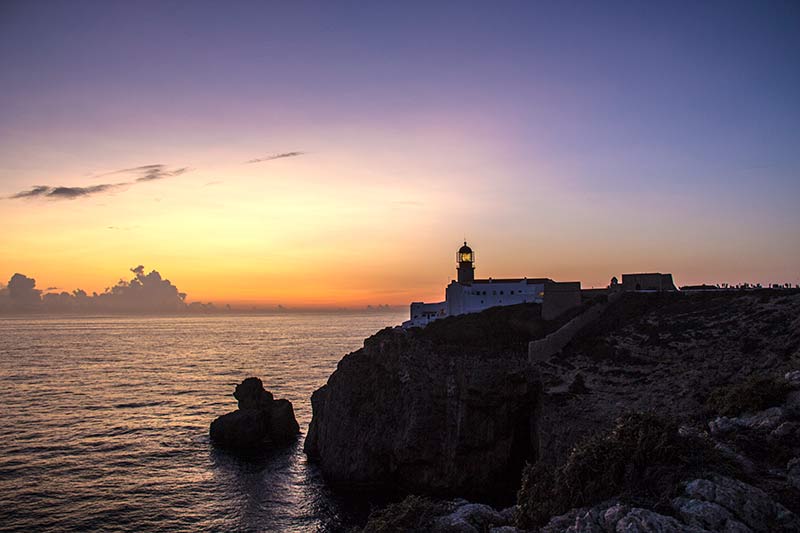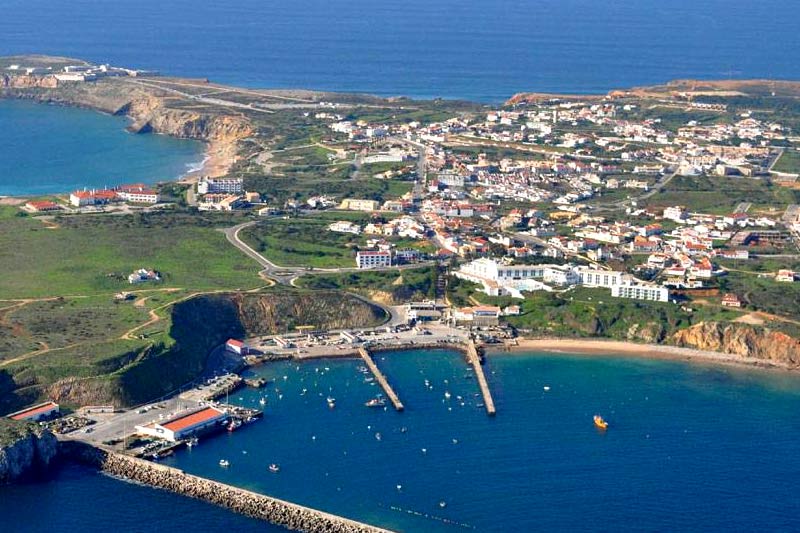 There are three beaches which stand out: Mareta Beach, Tonel Beach and Baleeira Beach. The first one is the most popular, the waves are medium-sized and it seashore of toasted sand seems endless. Tonel Beach is for more advanced surfers, as rough waves agitate its waters. Baleeira Beach is close to the Sagres marina and, because of the nature that surrounds it, is the most protected of these three. We cannot forget either Beliche Beach, one of the most popular beaches to go surfing.

Mareta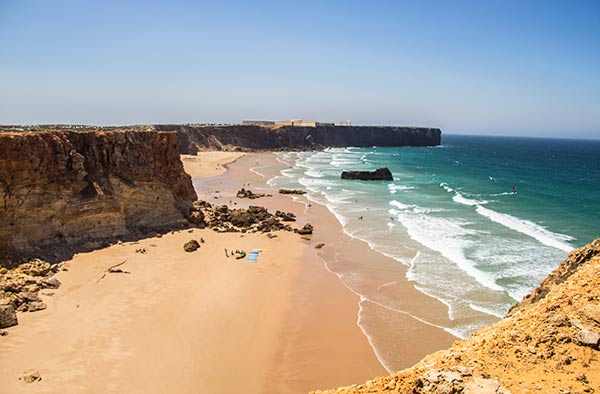 Tonel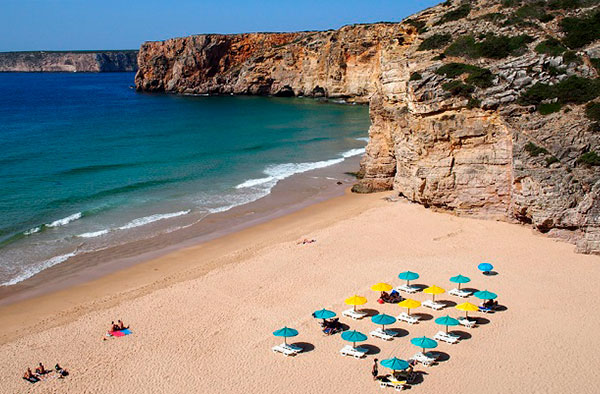 Beliche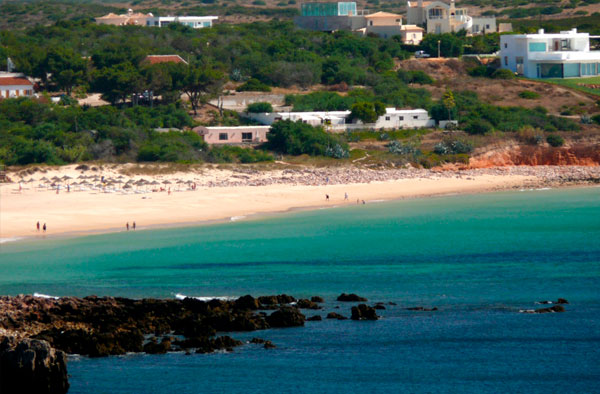 Baleeira
After spending the whole day in the water, the atmosphere that is waiting for you onshore is amazing, especially in the bars of the area, where you will know incredible people as crazy about the sea as you.