Sagres, the pearl of surfing in the Algarve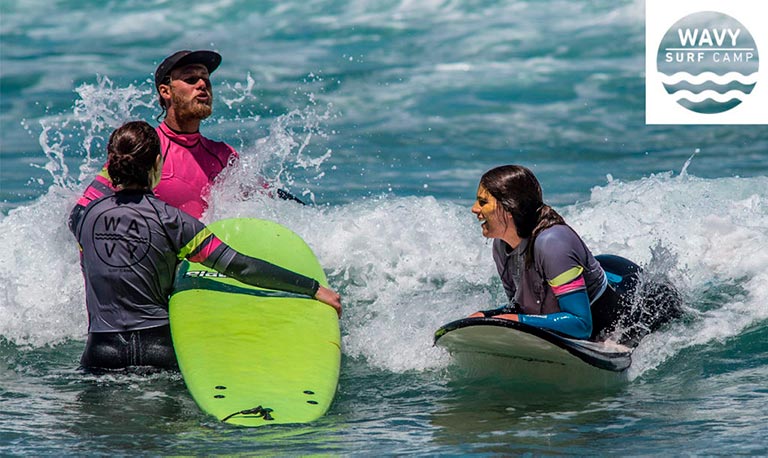 Discover the most charming beaches for surfing in the Algarve, the Cathedral of the Atlantic. It's lanyrinth of cliffs and coves will hold you forever, as it has done this weekend with the world surfing champion Gony Zubizarreta, from the Volcom Surf Team 🏄‍
Sagres is an ideal destination for surf lovers. A bay of lovely nature, mild temperatures and good waves. What else we can ask for? Actually, nothing else. This coast combines popular beaches with less well-known seashores. From Wavy Surf Camp you can reach all of them easily. Let's get to know all of them!😎








Tonel
The waves that rise here are really good. In winter this is an spectacular destination with west and northwest swells. Predominant winds come from the northwest and the point break is powerful. Tonel is not a very crowded beach and it is an ideal place to disconnect and immerse yourself in the present.

Beliche
Access to this beach of fast and hollow waves which surprise you from the left side, is along a curious stairway. The best time to surf here is in winter, when the north winds arrive. It's better with mid-tides  – and be careful with the currents!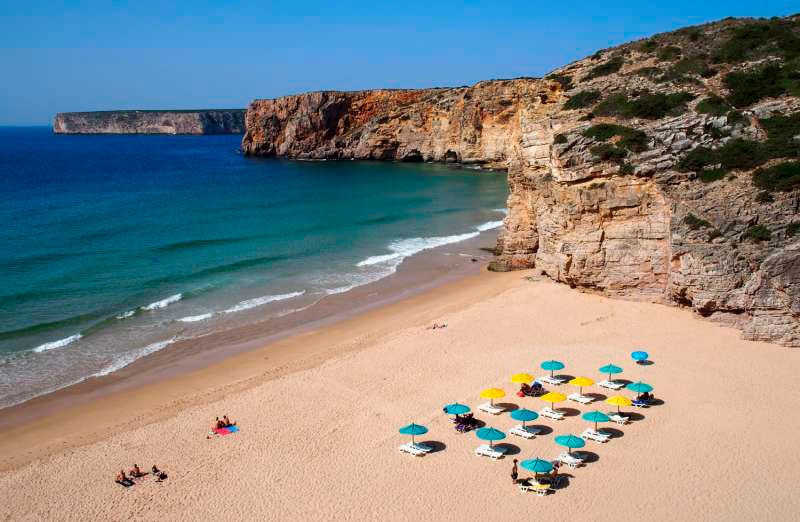 Mareta
It's better in the wintertime, and the best wind direction is from northeast. The best swell is from the northwest and west . After surfing you can swim and submerge yourself in the depths of the Atlantic in an incredible submarine route through its caves.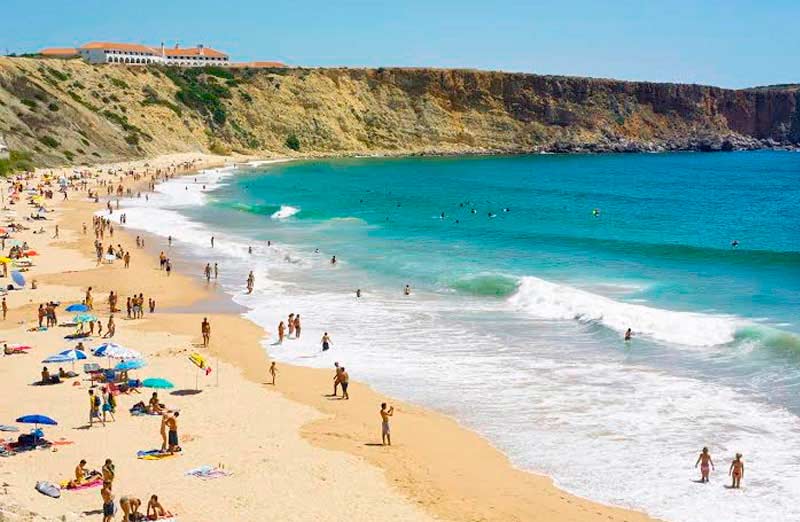 Ponta Ruiva
This is a beach located in Vila do Bispo, just 15 km away from our surf camp. It is well known among surfers for the big wave that makes the great ochre rock which gives the place its name. The best wind direction is from southeast, east and northeast. The seabed is a mix of flat rock and sand, and it Is not crowded with tourists.

Telheiro
The waves here are close to the seashore and break left and right. If you are looking for an adventure holiday then you can combine surfing with some geological excursions. You will find rocks more than 100 million years old! The beauty of this beach is fascinating.

Zavial
Gigantic cliffs are together with uncrowded shores in the east. Zavial beach is a unique surfing spot to ride long, tubular waves. Only 20 minutes from Wavy Surf Camp, this is a magical place on the Atlantic sea.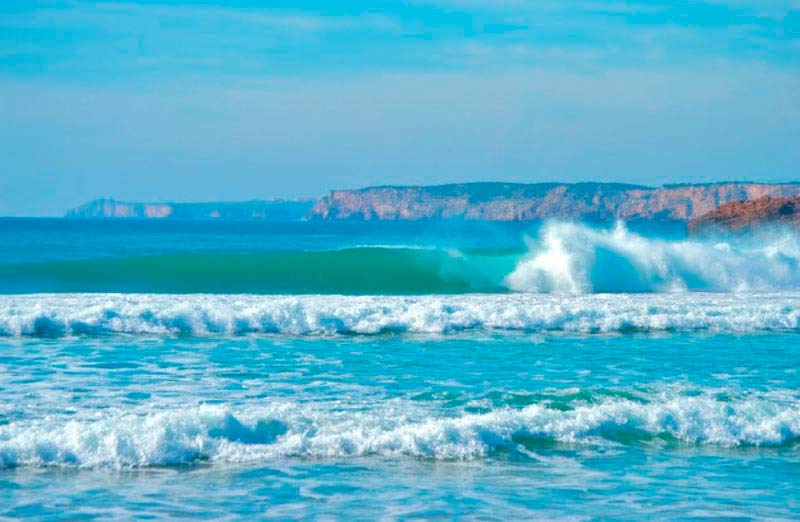 Barranco
This Atlantic beach has a point break with right and left waves, sandy with rocks on the bottom. The good wind direction is from the north, northwest or northeast. You will fall in love with the water when walking on its sand.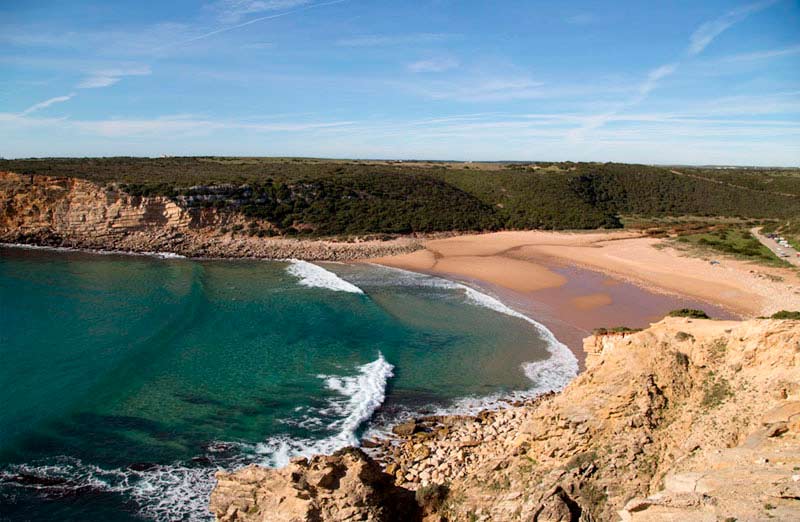 Castelejo
Close to the beautiful village Vila Do Bispo, also 15 minutes from our surf and yoga camp, you will find Castelejo beach. Its waves break rights and left, the summer being the best season to ride them. Winds brush the sand from the south and southeast and the best swell is form the northwest.
Cordoama
The immensity of the beautiful cliffs is all-embracing. The magic of this place resides in the rhythm of its tides, as when the tide is low, this beach becomes one with that of Castelejo. When tide rises, the magnificent rocks split them and create the natural border again.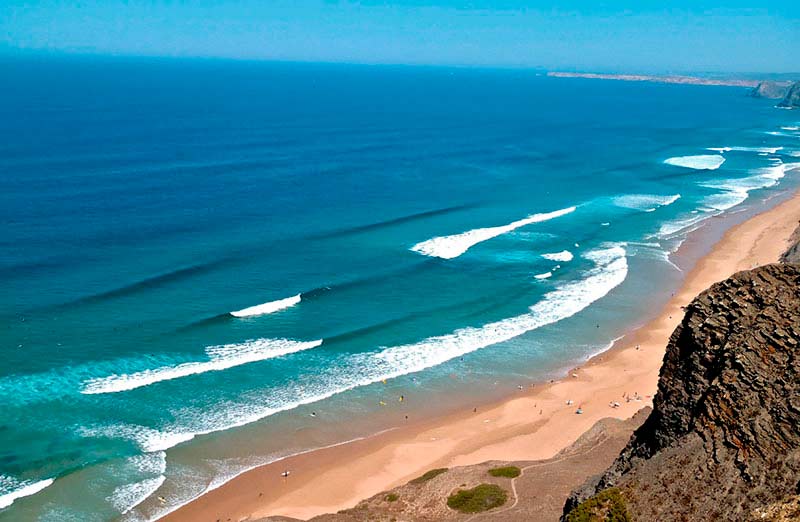 Now you know the best surfing spots in Sagres. Come to Wavy Surf Camp Portugal this summer and enjoy the waves, sun and the best atmosphere at our surfcamp.

Posted on
28 February, 2018