Wavy Surf Camp, your accommodation in Sagres these holidays
If you are starting to look for accommodation in Sagres for this summer and you don't find something that you love, that's because you don't know Wavy Surf Camp. Read on because we're going to give you the reasons why you have to come to our surf camp.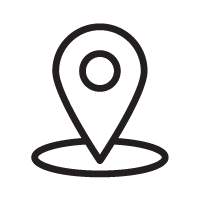 Let´s take out the compass (for the most old-fashioned among you), or Google Maps, to orientate ourselves as the destination that we propose is one of the most incredible to live out the summer months. Our Surf Camp is located in the south of the Portuguese Algarve with accommodation in Sagres.
We are in the middle of the most beautiful and best beaches to catch good waves. There are beaches both for beginners as well as for advanced surfers thanks to the balance of the natural surroundings. The cliffs of this village are awesome –  without any doubt, you will love them, as nature here sprouts everywhere.
Sagres is a simple place of magical experiences. You will know incredible people similar to you but at the same time so different that not only will you discover a new country, but a new outlook on life. Being a surfer is not a question of being tanned and having long hair. Being a surfer means living the ocean and feeling the ocean set the pace of your heart. Pure adrenaline. So, if what you want is a summer in Portugal different to other tourists, get booking your place and we'll make a space in our tents, where you will be very comfortable and you won´t be short of anything.
Accommodation in Sagres: 

We have different packs for all your preferences and budgets
We also have "normal" glamping tents which are equipped with wooden floors, visco-elastic mattresses, undersheets, electric lighting and a A/C plug to charge your devices (high quality and comfort). In the "normal plus" glamping tents pillows and blankets are included.
In our "luxury" glamping tents the above is included, together with  mirrors, hangers , a welcome pack, a terrace with chill out area, a 1 metre bigger tent, and so on).
If you already have your accommodation in Sagres, but you want to live a surfing experience, you can have surf lessons with us, you won´t want to get out of the water! So come on, tell  your friends and come to the south of Portugal to spend some top holidays. Let's go!
BOOK NOW